Wien Museum Karlsplatz:
Marking the 500th anniversary of Luther's publication of his 95 Theses the Wien Museum's "Protestant Vienna" exhibition recalls the several decades when Vienna was a majority-Protestant city.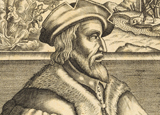 Coming soon!
How can we grasp Vienna in its entirety? The exhibition "Bird's-Eye Vienna" encourages visitors to take a fresh look at the city and to actively incorporate themselves into portrayals of the city.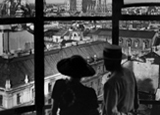 News from the Wien Museum
New in the Museumsshop
Reading season: All available Wien Museum exhibition catalogues and publications are now also obtainable online (order services in German language only).
Brochures
The Wien Museum provides downloadable material (information brochures in PDF format) in English. Info in Japanese is available for the composers' residences.