Wien Museum Karlsplatz
The exhibition shows how the war, although fought in remote regions, affected the lives of the Viennese with great immediacy.
New at the Wien Museum Karlsplatz
In commemoration of the 100th birthdays of Mira Lobe and Susi Weigel, Wien Museum is dedicating an exhibition to these two creators of much-loved children's literature.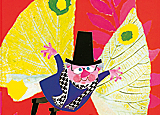 News from the Wien Museum
New in the Museumsshop
Reading season: All available Wien Museum exhibition catalogues and publications are now also obtainable online (order services in German language only).
In many languages available!
Wien Museum provides download material in various languages including English, French, Italian, Russian and Japanese.