Wien Museum Karlsplatz
Vienna Calling portrays six decades of pop history through the lens and soundscape of Vienna's hottest and hippest bars, night clubs, squat houses, radio stations, and studios.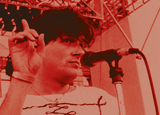 Römermuseum
Recent excavations of the Rochus Market offer exciting new insights into the history of Vienna, documenting the first tangible evidence of an encounter between Romans and Celts in our latitudes.
Wien Museum Karlsplatz
Using objects and materials gathered during the project "Collecting Migration," the exhibit allows insights into everyday life, from the workplace and school to leisure time.
Preview 2018
Otto Wagner (1841-1918) is one of the world's foremost architects of the late 19th and early 20th century. The Wien Museum devotes a comprehensive exhibit to the architect who turned Vienna into a global metropolis.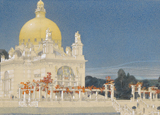 News from the Wien Museum
New in the Museumsshop
Reading season: All available Wien Museum exhibition catalogues and publications are now also obtainable online (order services in German language only).
Brochures
The Wien Museum provides downloadable material (information brochures in PDF format) in English. Info in Japanese is available for the composers' residences.