Vienna, 12 November 1918: Hundreds of thousands gathered on the city's Ringstraße to celebrate the end of the Habsburg Monarchy and a new democratic beginning. On this day, the Republic of German-Austria was declared.
---
The exhibition "Where Things Live. The Self Storage Phenomenon" inquires into the reasons and context for this trend—and into the kinds of people who use these new spaces and their reasons for doing so. Opening: February 13, 2019, 6.30 p.m.
---
NEWS FROM THE WIEN MUSEUM
An address in the first district?
Become a patron of a building in our large city model of 1898. Starting on November 23, you can support the reseach on and conservation of our popular model. Prices start at EUR 100.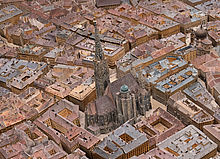 ---
The Wien Museum provides downloadable material (information brochures in PDF format) in English. Info in Japanese is available for the composers' residences.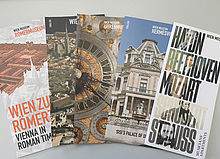 ---