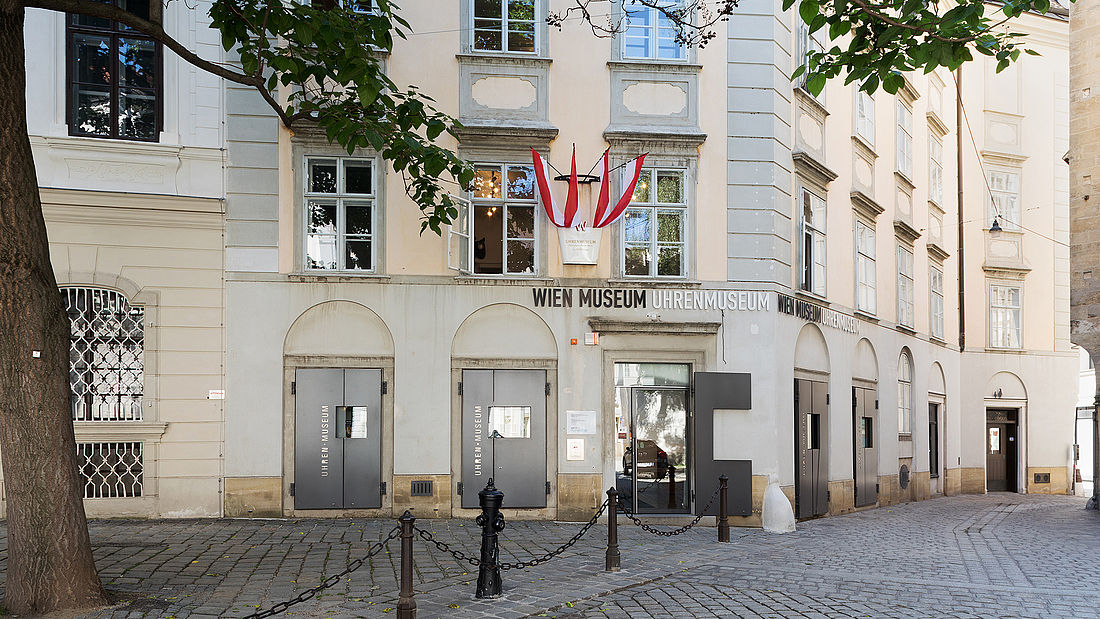 Opening Hours

Tuesday to Sunday and public holidays,
10 a.m. to 6 p.m

Dec. 24, 2023 and Dec. 31, 2023:
10 a.m. to 2 p.m.

Closed: Jan. 1, May 1 and Dec. 25, 2023
Journey through time to a place where everything runs like clockwork

A unique gem in the heart of the city, the Clock Museum presides over one of the most significant collections of time pieces in Europe. Seven hundred clocks from around the globe mark time in an enchanting Old Viennese building. Spread over three floors, the exhibition tells a story of scientific advances and technological precision, but also of social transformation and design trends in the decorative arts. Playful picture clocks with hidden dials, fascinating astronomical clocks, watches, luxurious pendant jewelry, the artful clocks of the Biedermeier and Belle Époque eras – these form just a part of the kaleidoscope of clocks and watches on view.

Richly ornamented commode clocks attest to the social standing of their owners. Exquisite specialties from the Viennese Biedermeier period include the famous "Laterndluhren" (pendulum wall clocks), along with the miniature "Zappler" table clocks, some small enough to fit under a thimble. In contrast, the clock mechanism originally installed in the southern tower of St. Stephan's Cathedral in 1699 weighs in at nearly a tonne.

Among the highlights of a visit to the Clock Museum is the "Cajetano clock," an elaborate astronomical clock designed in the eighteenth century by the monk, David a Sancto Cajetano. One hundred-and-fifty wheels and gears come together in splendid precision to show not only the time of day in different places, but also the movement of the planets and even solar and lunar eclipses.

The original collection dates back to 1917, and stems, in large part, from two private collections. The first was amassed by Rudolf Kaftan, a secondary-school teacher and the museum's first director. The writer Marie von Ebner-Eschenbach assembled the second, a collection of precious pocket watches.
You can find additional clocks and automata in action here: uhren.wienmuseum.at