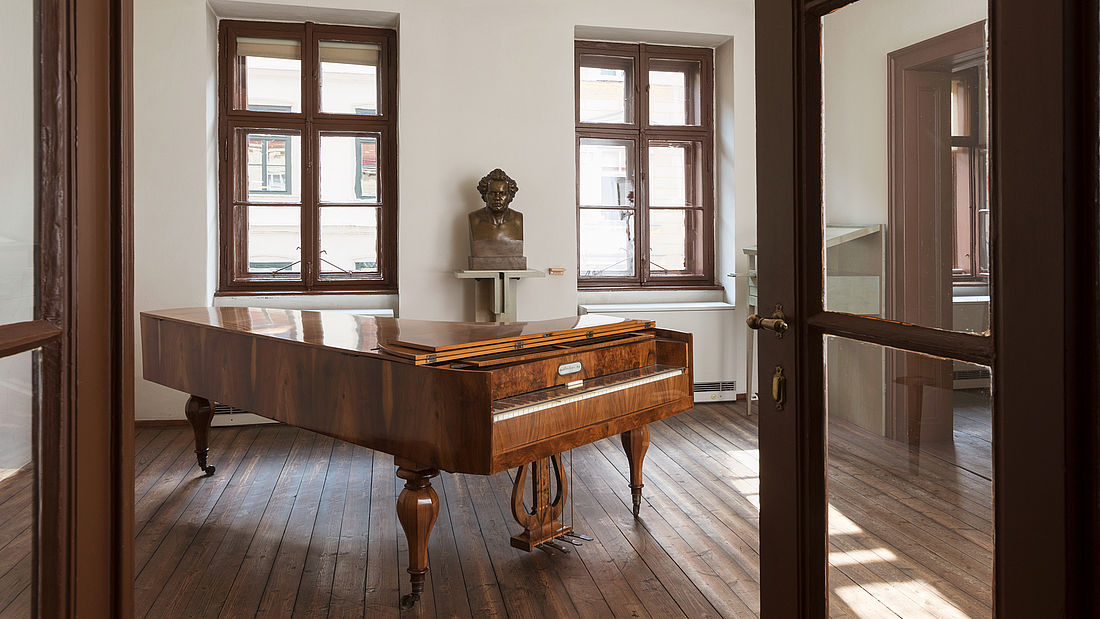 Opening Hours

Wednesday and Thursday,
10 a.m. to 1 p.m. and 2 p.m. to 6 p.m.
24 December and 31 December 2020:
10 a.m. to 1 p.m.
Closed: 1 January, 1 May, 25 December
1040 Vienna, Kettenbrückengasse 6
Visit the apartments of Beethoven, Strauss, Schubert, and Haydn with the Musicus and enjoy the discount!
Perhaps the most poignant of all the Wien Museum's composer memorials is the house where Schubert died near Naschmarkt. Franz Schubert lived here for several weeks as his brother's guest in an apartment consisting of two rooms and a cabinet study on the second floor of the Biedermeier house, until his death on 19 November 1828. Here he composed his last works, among them the song "The Shepherd on the Rock".

The exhibits document the last weeks of his life, Schubert's death, the funeral, and the grave of the composer just near Beethoven's last resting place in what was then the Währing local cemetery.