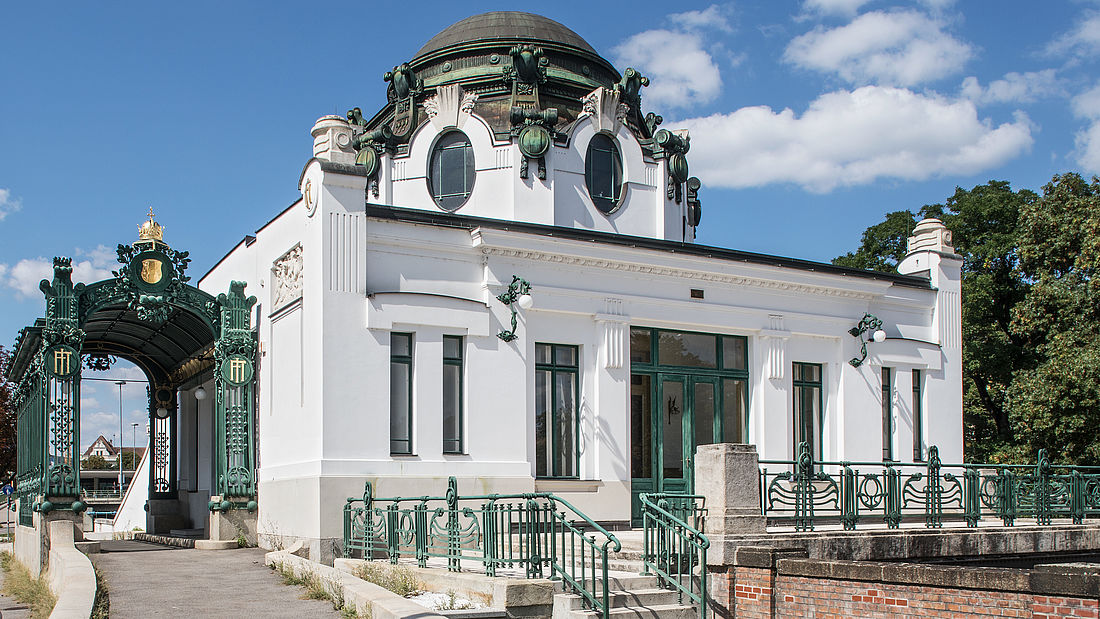 Otto Wagner Hofpavillon Hietzing
Opening Hours

CURRENTLY CLOSED!
April to October:
Saturday and Sunday, 10 a.m. to 1 p.m. and 2 p.m. to 6 p.m.
Closed: 1 May

1130 Vienna, Schönbrunner Schloßstraße
The Imperial Court Pavilion at Hietzing station
Construction of the Stadtbahn, a metropolitan railway for Vienna, was the biggest infrastructure engineering project in the city around 1900. Otto Wagner (1841-1918), the pioneering modern architect of his day, was commissioned to design the new metro lines and station buildings which remain a striking feature of Vienna's cityscape to this day. It was on Wagner's initiative that a pavilion was specially built for Emperor Franz Joseph and his innermost circle of family and courtiers at Hietzing station. Designed in unique modern style and completed with opulent art nouveau interior decoration in 1899, the building was to serve all the needs of the Emperor and his entourage.

That Franz Joseph actually used the pavilion only twice for a trip on the Stadtbahn was of secondary importance to Otto Wagner: His main concern was that the imperial splendour which the "supreme court" cast over the little building should bring a breakthrough for modern architecture.

After extensive renovation and restoration works, the Court Pavilion at Hietzing station has now been reopened to visitors. It is a potent embodiment of Otto Wagner's artistic vision, which was to inspire the development of 20th-century architecture.