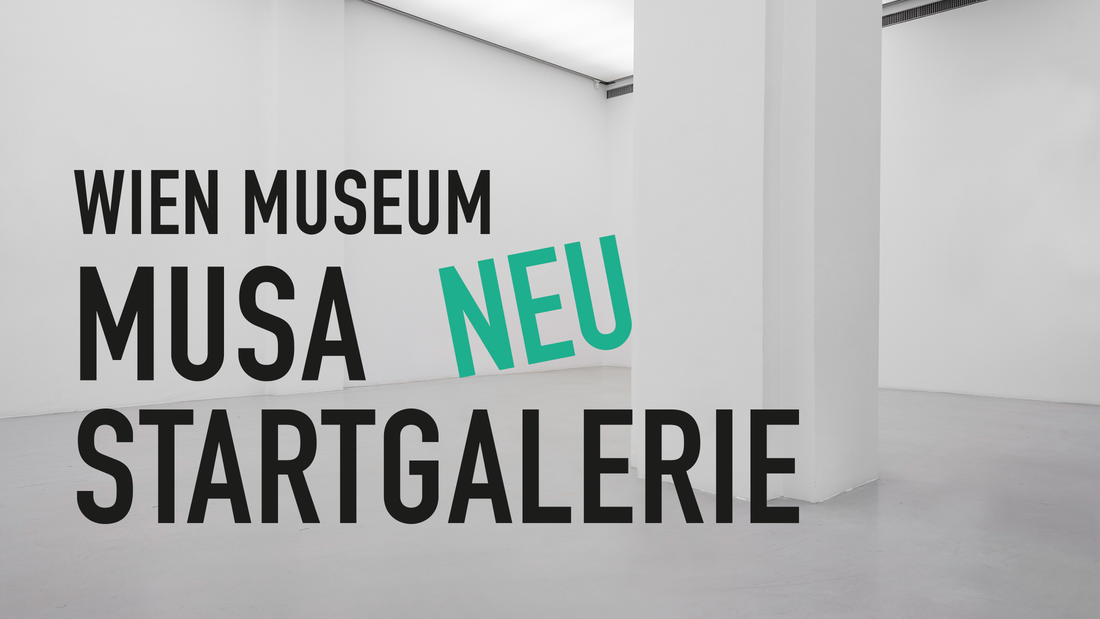 Opening Hours

Tuesday to Sunday and public holidays,
10 a.m. to 6 p.m.
24 December and 31 December 2021:
10 a.m. to 2 p.m.
Closed: 1 January, 1 May and 25 December
1010 Vienna, Felderstraße 6–8
STARTGALERIE NEU – OPEN CALL FOR YOUNG CURATORS 2022/23
Startgalerie becomes Startgalerie NEU!
The Wien Museum is seeking young curators for 2022 & 2023.
The OPEN CALL starts now. We invite curators working in Vienna to apply with exhibition proposals for Startgalerie NEU.
What is Startgalerie NEU?
Since 1987, young artists working in Vienna have had the opportunity to present their work to the public in the form of solo exhibitions. Now, this stage is given to young curators, who are fitted with a budget to realize their ideas in collaboration with local artists. As a space for experimentation within the museum, Startgalerie Neu serves both as an anchor for contemporary art in Vienna and to promote new curatorial positions.
What will succeed?
The focus remains on promoting the diverse, non-institutional Viennese are scene. We support exhibition projects that...
... address aesthetic, socio-political or cultural-historical themes with a connection to Vienna.
... tie in with the collection activities of the Wien Museum (and the MUSA).
... present new curatorial approaches.
What do I submit?
We ask for the submission of a precis of 3,500 to 4,500 characters, outlining the
exhibition idea and presenting some of the artistic work envisaged. A portfolio of previous projects and an curriculum vitae must also be included. Applications by collectives are possible.
What else is important?
The application deadline is October 29.
Individual projects have a budget of € 5.000
The exhibitions will run in Fall 2022 as well as Spring, Summer and Fall 2023.
The exhibition space is located at MUSA, Felderstraße 6-8 / 1010 Vienna.
(Photos and floor plan for download)
Please send applications to:
michael.netousek(at)wienmuseum.at
or
Wien Museum
Mr. Michael Netousek
Karlsplatz, 1040 Vienna
When will I know the result?
A jury will select the four curatorial projects no later than November 30.
Personal notifications will then be sent out.
We look forward to all submissions for these upcoming collaborations.
In case of queries, please contact:
michael.netousek(at)wienmuseum.at
A session showcasing the exhibition venue and followed by Q&A will take place on-site at the MUSA on September 30.
Please register: michael.netousek(at)wienmuseum.at
Current Exhibition Upcoming Exhibition