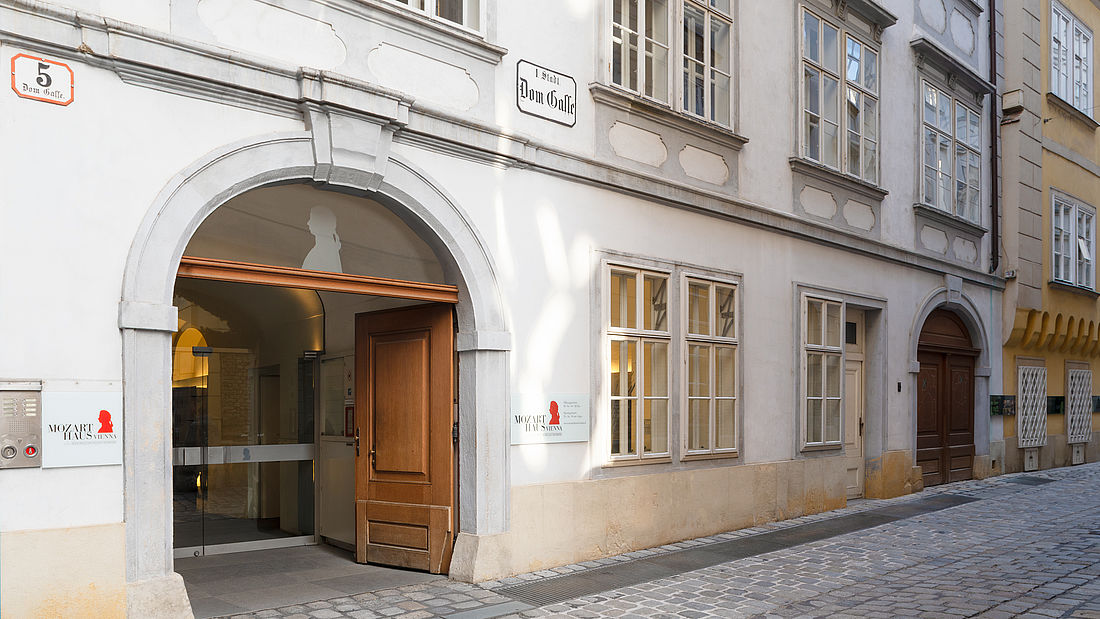 The composer's only surviving apartment has been refurbished and offers an opportunity to find out how Mozart lived with the aid of specially selected reference objects. The Mozart apartment belongs to the Wien Museum and is under its restoration care; it is part of the "Mozarthaus Vienna" and is administered by the museum.

Visitors start their tour of the new Mozarthaus on the third floor, where they can learn details about Mozart's lifestyle. The exhibition on the second floor focuses mainly on Mozart's operas

The Wien Museum Mozart apartment on the first floor is the authentic core of the building - the rooms in which Mozart and his family actually lived. It is the largest, most elegant and most expensive apartment that Mozart ever had - and the only one in Vienna to have survived. It consists of four large rooms, two small rooms and a kitchen. Mozart lived there from the end of September 1784 until the end of April 1787. In these two and a half years he composed a number of major works including Le Nozze di Figaro.


The apartment has been open to the public in various forms for over 60 years. In the past the attempt was made to offer a comprehensive Mozart exhibition within the narrow confines available. Mozarthaus Vienna now has two additional floors to offer information about Vienna, Mozart and his music in general. In contrast to earlier incarnations, the focus within the apartment is therefore exclusively on the period he spent there and the way Mozart and his family lived and worked.

Facts are in short supply, however: very little remains of the original furniture, and descriptions of the rooms and what they were used for are hard to come by. Visitors are therefore asked to interact with the display and use their own imagination.

They are helped in this respect by background information and history: not only through pictures and documents but also through models and videos. Furniture and other objects from Mozart's era give indication of the probable use to which the various rooms were put. Examples include a gaming table for board games such as chess or Trick-Track, a forerunner of backgammon, and a magnificent musical clock dating from around 1796, which is one of the highlights of the apartment. It plays a variation of Andante für eine Walze in eine kleine Orgel (KV 616), which Mozart probably wrote for this very object.