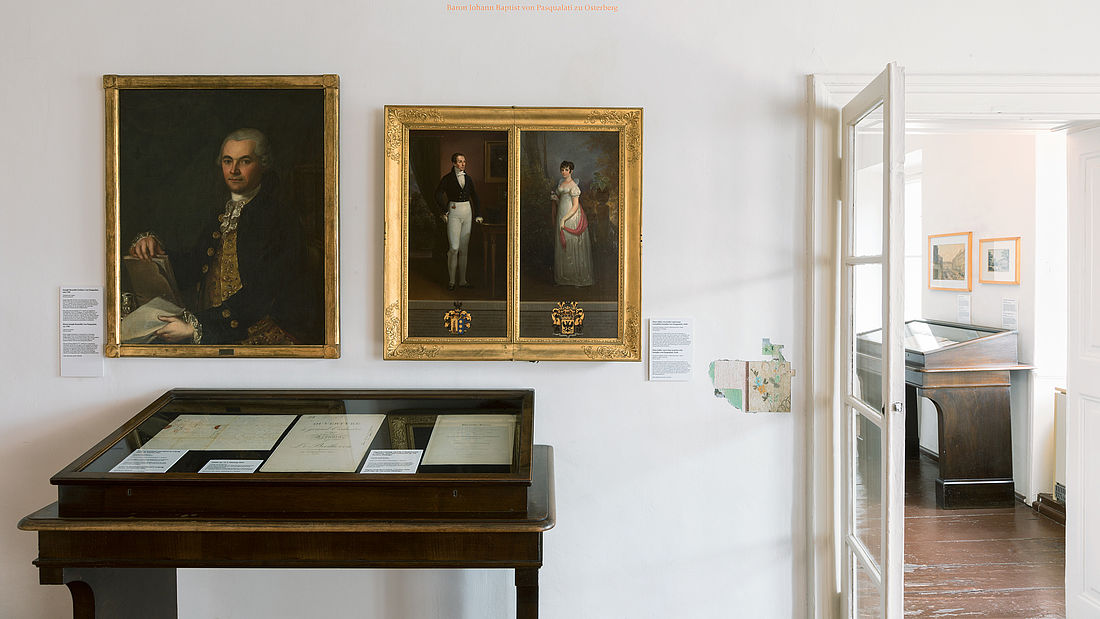 Opening Hours

Tuesday to Sunday and public holidays,
10 a.m. to 1 p.m. and 2 p.m. to 6 p.m.

Dec. 24, 2023 and Dec. 31, 2023:
10 a.m. to 1 p.m.

Closed: Jan. 1, May 1, Dec. 25, 2023 and all public holidays falling on a Monday
1010 Vienna, Mölker Bastei 8
Visit the 6 apartments of Ludwig van Beethoven, Johann Strauss, Franz Schubert and Joseph Haydn at a special price with our combination ticket. The ticket is valid for 12 months from the first visit.
The "Pasqualatihaus", named after its owner Josef Benedikt Baron Pasqualati, was built in the eighteenth century and is located on Mölker Bastei, part of the remains of the old city fortifications.

Altogether Ludwig van Beethoven worked in Vienna for thirty-five years. Thereof he spent eight years living in this apartment on the fourth floor. The spectacular view over the then still undeveloped site of the fortification approaches towards the northern and north-western suburbs of Vienna kept drawing the composer back to Mölker Bastei after his various short stays in the country.

Here he worked on his 4th, 5th, 6th, 7th, and 8th symphonies, among others, and above all on his opera "Fidelio".