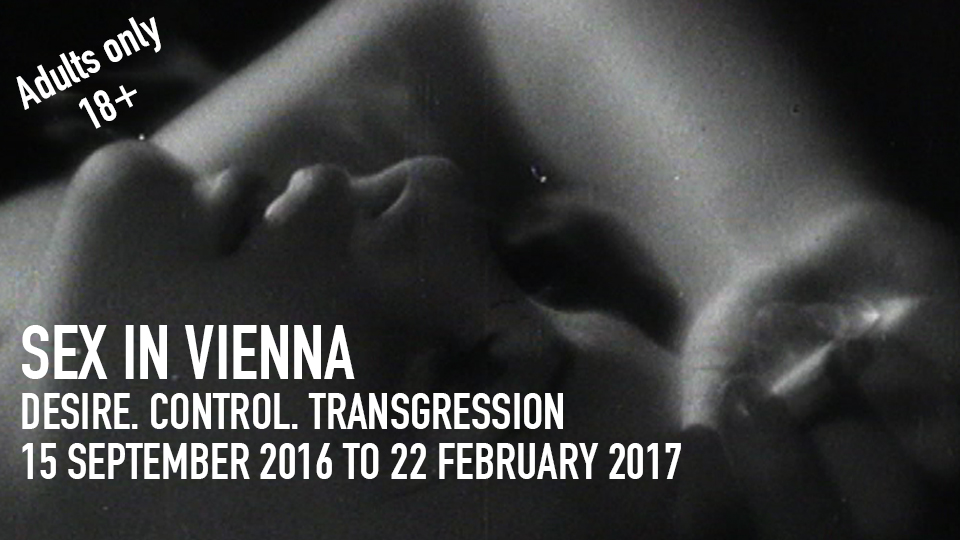 Sex in Vienna
Desire. Control. Transgression
15 September 2016 to 22 January 2017
Wien Museum Karlsplatz
1040 Vienna, Karlsplatz 8
P: +43 1 505 87 47
Sex and the city: an intimate relationship as sensual as it is shocking and scandalous. Never have the forms, meanings, and valuations attached to sex changed so radically than during the process of urbanization. The modern metropolis provided spaces of freedom and promised anonymity. At the same time, it offered an outlet from social control and the fulfillment of sexual desires. But the city also enabled novel modes of surveillance, resulting in new ways of disciplining and categorizing sex.

Drawing on numerous examples from the nineteenth century to the present, "Sex in Vienna" conveys how the constant struggle between freedom and repression continues to mark every moment of a sexual encounter – right from the first glance to the proverbial cigarette after. Who could look at whom, and in which way? Who could make the first move? Which forms of sexual desire could be acted out openly, and which ones only furtively? What consequences hung in the balance of each act or transgression?

What is clear despite the ambiguites is that neither moralistic sermons nor monitoring by the police was able to curb what took place in the city's secluded bedrooms, secret spaces, and darkened corners.

Sex in Vienna
Desire. Control. Transgression - Information
Press comments
"Sowohl die Ausstellung als auch der umfangreiche Katalog spannen einen weiten Bogen. Gefolgt wird dabei der Choreografie eines Stelldicheins: das Anbandeln, das Vorspiel, der Akt, das Nachspiel, die Folgen."
orf.at

"Mit der Schau wird erstmals ein kritischer Überblick geboten, der den Voyeurismus seines Themas mitbedenkt und die Erkenntnisse von feministischer und queerer Forschung miteinbezieht. […] Die Schau sucht nicht nur die Provokation und Kuriositäten, sie gräbt tiefer und macht anhand einer enormen Fülle an Archivfunden die zahllosen Kontrollmaßnahmen deutlich, mit denen die Lust der Geschlechter in sozial erwünschte Bahnen gelenkt werden sollte."
Falter

"Die Ausstellung "Sex in Wien" erläutert, wie sich die Sexualität in der Stadt verändert hat – und warum Verbote letztlich wenig bringen."
Kurier
Main Sponsor of the Wien Museum
Cooperation Partners