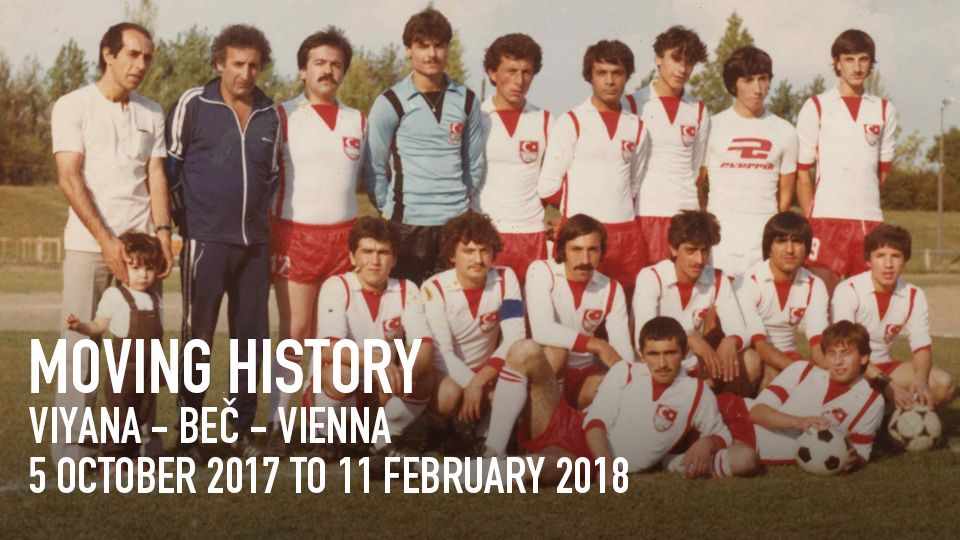 Moving History
Viyana - Beč - Vienna
5 October 2017 to 11 February 2018
Wien Museum Karlsplatz
1040 Vienna, Karlsplatz 8
P: +43 1 505 87 47
Labour migration from former Yugoslavia and from Turkey has made its imprint on Vienna since the 1960s and has wrought substantial changes in the city. Recruiting agreements concluded at the time sought to help Austrian businesses overcome an acute shortage of domestic labour. Among the migrant workers who came to Austria, many believed they would take a job here for a while to save up for a better life in their home countries. But the plans for non-permanent working arrangements turned out to be unrealistic in many cases. Workers were joined by their families, and migrants founded civic associations, opened shops and other businesses – and kept postponing their planned return.

Using objects and materials which Wien Museum acquired through its project "Migration Sammeln – Collecting Migration" in 2015-16, the exhibition "Moving history. Viyana - Beč - Vienna" has been designed to give visitors insights into the daily lives of migrants – at work, at school and in their spare time. Many of the items on display are unspectacular as such, but all of them are intimately linked to personal memories and tell many different stories, speaking of personal experiences and life events. The history of migration is thus shown as an integral part of Vienna's city history.

With this exhibition, Wien Museum is highlighting the significance of immigration. Beyond that, we wish to honour those who were prepared share their personal life story with others by donating objects to the museum.
Moving History
Viyana - Beč - Vienna - Information
Press comments
"Interessantes Projekt mit persönlichen Geschichten"
Kronen Zeitung

"Die Ausstellung legt – neben aufschlussreichen Videoerzählungen von Zugewanderten – Schwerpunkte auf die Neuankömmling und ihre Probleme, sei es mit der Sprache oder mit der Bürokratie, wovon zahlreiche Fotos und Dokumente Belege liefern."
Salzburger Nachrichten

"Das Wien Museum unterstreicht mit der Ausstellung nicht nur die Bedeutung der Zuwanderung, sondern würdigt nun auch jene Personen, die bereit waren, dem Museum Objekte zu schenken und damit einen Aspekt ihrer privaten Geschichte zu teilen."
Kurier Wien
Main Sponsor of the Wien Museum