Wien Museum Karlsplatz
Otto Schatz and Carry Hauser may have been overshadowed by their more famous contemporaries such as Schiele and Kokoschka, but their artwork remains a compelling reflection of a turbulent era.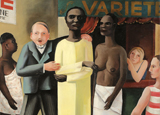 Wien Museum Karlsplatz
When Peter Pakesch, a young man from Graz, started a gallery in Ballgasse in 1981, he created an artistic hotspot in what had hitherto been an inconspicuous little lane near Vienna's central square, Stephansplatz.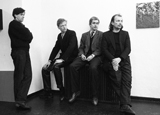 News from the Wien Museum
Virgilkapelle
Open again to the public after careful restoration work, the magical Chapel of St. Virgil in the Stephansplatz Subway (U-Bahn) Station is our newest highlight!
Brochures
Wien Museum provides downloadable material (Informationfolder as pdf) in English and Japanese.