Wien Museum Karlsplatz
Otto Schatz and Carry Hauser may have been overshadowed by their more famous contemporaries such as Schiele and Kokoschka, but their artwork remains a compelling reflection of a turbulent era.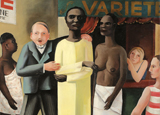 Upcoming
On the seventh of April 1766, Joseph II granted public access to the Prater imperial hunting grounds. The 250th anniversary of this event presents a prime opportunity to focus on the diverse and varied history of the Prater.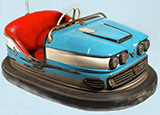 News from the Wien Museum
Open again for the season!
Vienna's fin-de-siècle forms the backdrop for the prodigious career of Vienna's pioneering modernist architect and city planner. A mere minute away from the Wien Museum Karlsplatz!
Sisi's Palace of Dreams
Opulence surrounded by the natural beauty of the Vienna Woods. Nowhere in Vienna is the experience of imperial domestic life more authentic than in "Sisi's Palace of Dreams."
Brochures
The Wien Museum provides downloadable material (information brochures in PDF format) in English. Info in Japanese is available for the composers' residences.
Pratermuseum
The Prater is 250 years old, and we're celebrating with extended hours through 31 October! Open Tuesday to Sunday and public holidays, 10 a.m. to 1 p.m., and 2 p.m. to 6 p.m.