Wien Museum Karlsplatz
The compact exhibition showcases works by several artists from the young generation of illustrators currently at work in Vienna.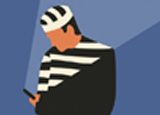 Wien Museum Karlsplatz
When Peter Pakesch, a young man from Graz, started a gallery in Ballgasse in 1981, he created an artistic hotspot in what had hitherto been an inconspicuous little lane near Vienna's central square, Stephansplatz.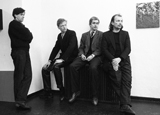 News from the Wien Museum
Virgilkapelle
The Wien Museum is launching a crowdfunding campaign through the funding platform www.wemakeit.com. The funds will enable us to produce a publication on the history of the Virgilkapelle (Chapel of St. Virgil).
In many languages available!
Wien Museum provides download material in various languages including English, French, Italian, Russian and Japanese.